Buy your preprinted barcode labels, stickers, hang tags here. Barcodes printed for GTIN-12 and GTIN-14, UPC, ISBN, EAN, Amazon ASIN FNSKU, Code 39, Code 128, I2of5, ITF-14, GS1-128 encoding UDI, etc.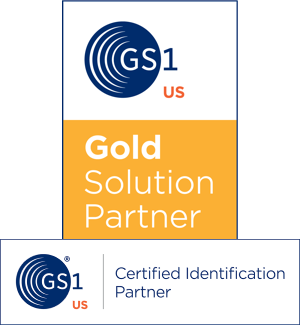 Printed Barcode Labels and Hang Tags
Do you need barcode labels printed? Order printed bar code labels us and we'll ship them to you asap. Just need 1000 labels? No problem. 1,000,000 labels? No problem. Most orders with small quantitIes are shipped same day. Aarongraphics specializes in printing barcode labels / stickers and hang tags customized to your special design and format. All barcode symbologies are supported including UPC Version A and E, ISBN, EAN, Amazon ASIN FNSKU, Code 39, Code 128, I2of5, UCC-128 and QR Codes. Give us your GTIN-12 or GTIN-14 number and we'll walk you through the process of converting your GTIN into a bar code.
Scroll down to see label examples and pricing.
We are a Certified Gold Barcode Solutions Partner for GS1 US ( formerly the Uniform Code Council ) and a recommended barcode provider for Amazon.com. We can answer all your questions regarding your UPC barcode needs.
---------------------------------------------------------------------------
---------------------------------------------------------------------------
Call to place an order for barcodes or if you have any questions
1-800-345-8944
click below to:
*** 20% off first order of barcode labels for new GS1-US members! ***
Printed Permanent Adhesive Paper Barcode Labels and Hang Tags
Price is per 1000 based on total amount of labels ordered for all items
K = 1000
| LABEL SIZES | 1K | 5K | 10K | 25K | 50K |
| --- | --- | --- | --- | --- | --- |
| 1.25" x 0.5" | $25.00 | $22.00 | $20.00 | $18.00 | $16.00 |
| 1.25" x 0.75" | $25.00 | $22.00 | $20.00 | $18.00 | $16.00 |
| 1.25" x 1.10" | $25.00 | $22.00 | $20.00 | $18.00 | $16.00 |
| 1.50" x .5" | $25.00 | $22.00 | $20.00 | $18.00 | $16.00 |
| 1.50" x 1.10" | $25.00 | $22.00 | $20.00 | $18.00 | $16.00 |
| | | | | | |
| --- | --- | --- | --- | --- | --- |
| 2.00" x 1.00" | $28.00 | $25.00 | $22.00 | $20.00 | $18.00 |
| 2.00" x 1.50" | $28.00 | $25.00 | $22.00 | $20.00 | $18.00 |
| 3.00" x 1.00" | $28.00 | $25.00 | $22.00 | $20.00 | $18.00 |
| | | | | | |
| --- | --- | --- | --- | --- | --- |
| 2.00" x 2.00" | $35.00 | $31.00 | $28.00 | $26.00 | $24.00 |
| 3.00" x 2.00" | $35.00 | $31.00 | $28.00 | $26.00 | $24.00 |
| | | | | | |
| --- | --- | --- | --- | --- | --- |
| 3.00" x 3.00" | $50.00 | $45.00 | $40.00 | $36.00 | $32.00 |
| 4.00" x 2.00" | $50.00 | $45.00 | $40.00 | $36.00 | $32.00 |
| 4.00" x 3.00" | $57.00 | $52.00 | $47.00 | $43.00 | $39.00 |
| | | | | | |
| --- | --- | --- | --- | --- | --- |
| 4.00" x 4.00" | $65.00 | $61.00 | $56.00 | $51.00 | $46.00 |
| | | | | | |
| --- | --- | --- | --- | --- | --- |
| 4.00" x 6.00" | $80.00 | $70.00 | $65.00 | call      | call      |
Specialty barcode labels and barcode hang tags
Size / Type
1K
5K
10K
25K
50K
Hang Tag 1.5"x2.2" ( Perforated Rolls )
$35.00
$31.00
$28.00
$26.00
$24.00
Hang Tag 1.5"x2.2" ( Cut )
$45.00
$41.00
$38.00
$36.00
$34.00
Hang Tag 1.5"x2.75" ( Perforated Rolls )
$39.00
$35.00
$32.00
$30.00
$28.00
Hang Tag 1.5"x2.75" ( Cut )
$50.00
$45.00
$42.00
$40.00
$38.00
Jewelry Label (Rat Tail)
$35.00
$31.00
$28.00
$26.00
$24.00
Vinyl Label 1.25" x .50"
$35.00
$31.00
$28.00
$26.00
$24.00
Vinyl Label 1.50" x .625"
$35.00
$31.00
$28.00
$26.00
$24.00
Vinyl Label 2.0" x 1.0"
$50.00
$45.00
$40.00
$36.00
$32.00
Vinyl Label 3.0" x 2.0"
$65.00
$61.00
$56.00
$51.00
$46.00
Removable Adhesive Label 1.5" x 1.0"

$28.00
$25.00
$22.00
$20.00
$18.00

Removable Adhesive Label 2.0" x 1.0"

$30.00
$27.00
$25.00
$22.00
$20.00

Freezer Adhesive Label 1.5" x 1.0"

$50.00
$45.00
$40.00
$36.00
$32.00

Tamper Resistant w/ Security Slits 1.25" x 1.25"

$28.00

$25.00

$22.00

$20.00

$18.00
GS1-128 UDI Barcodes
THE ONE SOURCE FOR ALL YOUR BARCODE NEEDS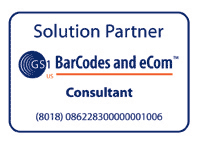 Visit us on our web site
WWW.AARONGRAPHICS.COM
To place an order call or fax
Toll Free 1-800-345-8944
Fax 1-714-985-1295
Same Day Shipment For Most
Orders Received Before
12:00 Pst
E-Mail us @
info@aarongraphics.com