GS1 US GTINs and Prefixes
A GS1 US GTIN is the key to unique product identification. It's a unique number issued by GS1 US that identifies a single retail product in the supply chain. When you license GTINs from GS1 US, your company is also identified as the sole brand owner of that barcode. Scroll down to the links to get your individual GTIN or a prefix that allows for multiple GTINs.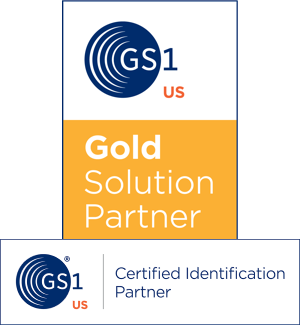 GS1 US GTINs for your Barcode Labels, Hang Tags and EPS Files
We are a Certified Gold Barcode Solutions Partner for GS1 US ( formerly the Uniform Code Council ) and a recommended barcode provider for Amazon.com. We can answer all your questions regarding your UPC barcode needs.
---------------------------------------------------------------------------
Need a U.P.C. in order to sell online and in stores?
Obtain U.P.C.s directly through GS1 US by clicking the appropriate link below. You will be taken directly to the GS1 US store to license your U.P.C.s. Afterwards you will be directed back to Aarongraphics so we can help you create the actual bar codes for your products.
Choose a GS1 US GTIN or a GS1 Company Prefix based on your product line growth. If you need only a few U.P.C.s, get individual barcodes with a GS1 US GTIN. For multiple U.P.C.s, or to identify a location, get a GS1 Company Prefix.
---------------------------------------------------------------------------
Call to place an order for barcodes or if you have any questions
1-800-345-8944
click below to:
GS1-128 UDI Barcodes
THE ONE SOURCE FOR ALL YOUR BARCODE NEEDS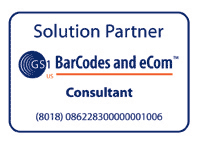 Visit us on our web site
WWW.AARONGRAPHICS.COM
To place an order call or fax
Toll Free 1-800-345-8944
Fax 1-714-985-1295
Same Day Shipment For Most
Orders Received Before
12:00 Pst
E-Mail us @
info@aarongraphics.com